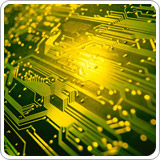 Parametric and Migration under Environmental Compliant!

RoHS / WEEE
We enable materials data process transformation in line of environmental compliant standards such as WEEE and RoHS. As a result, companies within the electronics industries, can gain full product regulatory compliance visibility across their organization and supply chain.

Data Migration under Environmental Compliance:


Status / Date Check - A simple Yes/No identification.


PLM Process Influencer - Total component information affecting the manufacturing process and inventory control.


HAZMAT - Data Gathering by mass/ppm as per EU RoHS Directive 2002/95/EC


BOM File Cleansing

Parametric & Component Data Re-Engineering
BIPS provides content services in component data re-engineering. BIPS specializes in component data gathering, cleansing and classification. BIPS also enriches and structures data for accurate parametric search and effective cross referencing for alternate parts. Through these, customers can successfully implement projects involving part obsolescence, part change notification and database migration.

At BIPS, we help OEMs and Tier 1 Suppliers transform legacy part content structures to meet environmental regulations. Our various levels of product content services gears companies towards leveraged speed-to-market, n-tier supply chain visibility and substantial competitive advantage.